Bighorn sheep HUNTING ALBERTA CANADA
Join us for an exciting
bighorn sheep hunting adventure
Bighorn Sheep hunting Alberta Canada
Experience The Bighorn Sheep Hunt Of Lifetime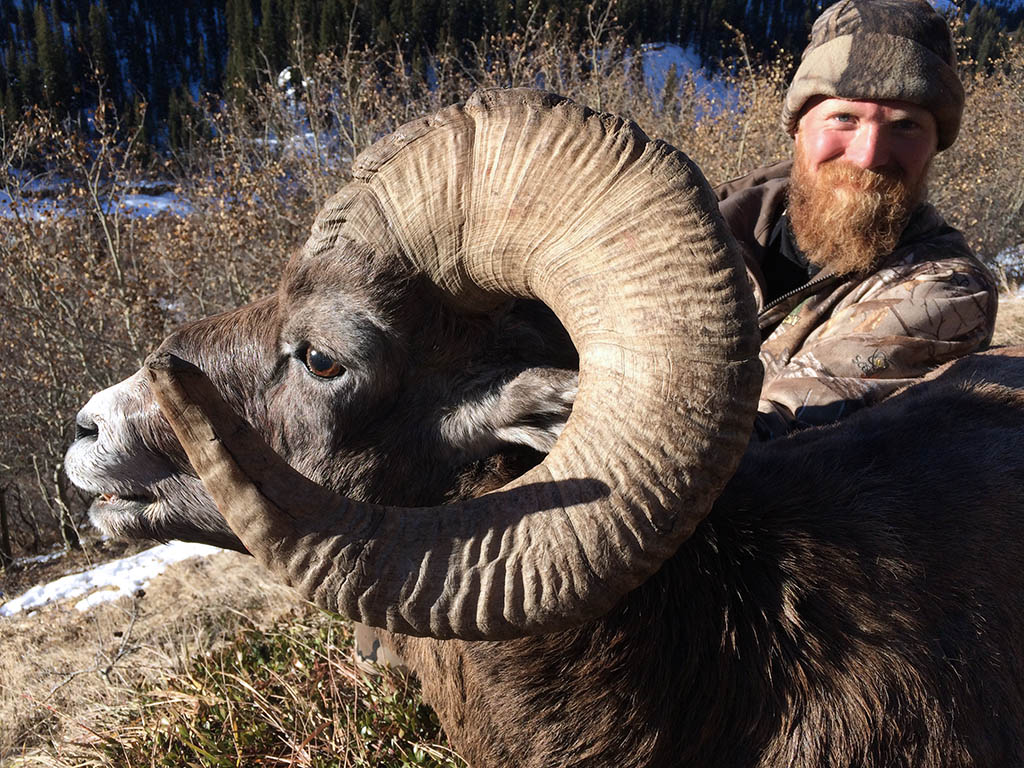 At Timberline Guiding, we put an unmatched effort to provide each hunter great opportunities on Rocky Mountain Big Horn Sheep.
Our Rocky Mountain Bighorn sheep hunts take place in the Clearwater area of west Central, Alberta. Situated entirely in the Canadian Rockies and the Rocky Mountain Foothills of Alberta, it is a glacier fed upper reach tributary of the North Saskatchewan River.  As the name implies, the Clearwater River is an unspoiled river in a breathtaking wilderness, set against the backdrop of the majestic Canadian Rocky Mountains.   The characteristics of these animals combined with the topography of their habitat provide the optimum challenge to hunters interested in scoring a trophy ram. 
bighorn sheep hunting Alberta Canada with TIMBERLINE GUIDING
Trophy Bighorn Sheep Hunting
Guiding hunters and watching a client harvest such a coveted and magnificent trophy is a privilege.
Upon your arrival, we drive just over two hours to the trail head by vehicle and then depart with saddle horses & pack horses for a 2 1/2 – 4 hour horse ride to the main camp.  We utilize horses and hunt from roving camps with backpacks. Our day is spent glassing the slopes and moving until a trophy class Ram spotted. We stay in high country backpack camps. You will stay in comfortable heated wall tents with sleeping bags, cook stove and thermo rests, all stored at strategic locations for the most optimal hunting experience.
This is a 14-day hunt, which may be extended for additional fee & at Outfitters discretion.  Wolf &/or coyote tags available at hunters cost
BOOK A BIGHORN SHEEP HUNT TODAY
I grew up in this sheep country and hunting these majestic animals is a true passion of mine. I am committed and dedicated to putting in the time and effort of scouting and finding trophy rams.  
Dates available between September 1st to October 15th
Our mission is to offer you an exceptional and rewarding bighorn sheep hunting experience.
Ready to discover an amazing hunting adventure?