Cougar HUNTING ALBERTA CANADA
Join us for an exciting
cougar hunting adventure
Cougar hunting Alberta Canada
Experience The Cougar Hunt Of Lifetime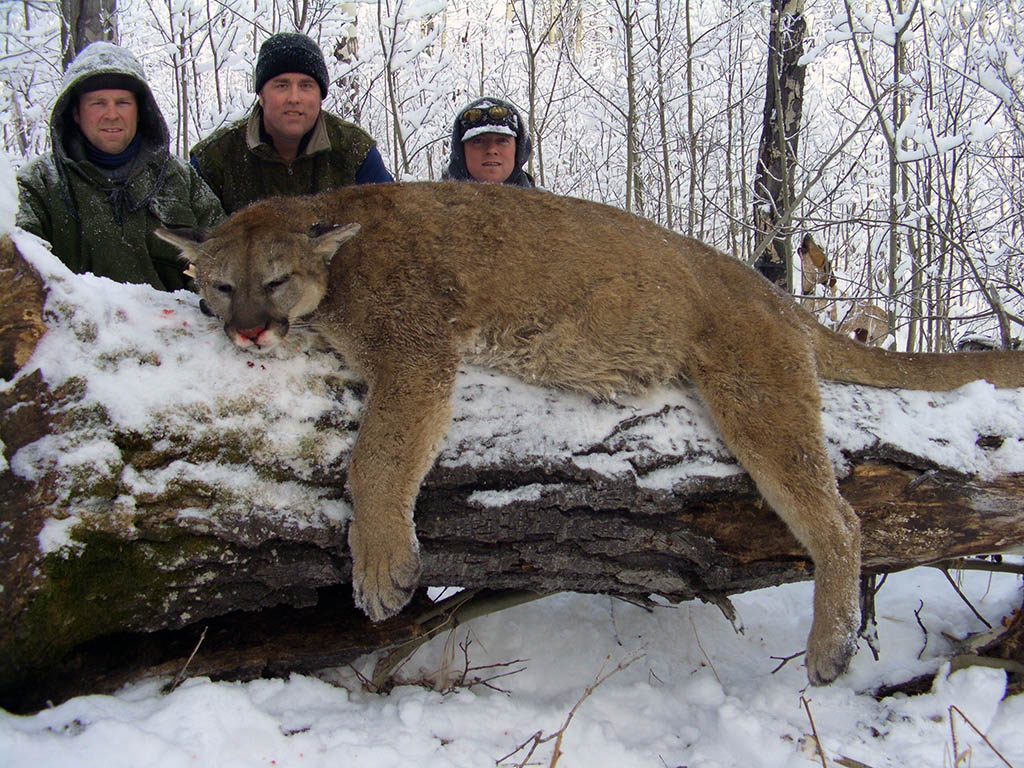 Timberline Guiding is one of the few outfitters in Alberta Canada that has guaranteed tags.   
Cougar hunts are in the foothills of the Rockies in the southern part of Alberta.  This includes some Crown land hunting and also permission to private land.  The game populations in these areas are doing very well and so do the cats.  
The mountainous areas west of us have very little access and it seems we also have a good number of mature toms that venture east into our hunting area.  We use well trained hounds and experienced guides who know how to track a mature cougar.
Cougar hunts with TIMBERLINE GUIDING
Hunt Mature Toms in Alberta, Canada
Our cougar hunts are accommodated by our well-trained and experienced hound dogs.
We strike out in the pickup with hounds, snowmobiles, dog sled, and hunting gear, searching a few roads for tracks. We will likely offload snowmobiles to continue searching trails in the beautiful Porcupine Hills for cougar tracks. Once a track is found we will put the rest of our team in play to get your trophy cougar treed!
Cat hunting can be both physically and mentally demanding, so hunters need to show up prepared for the challenge!
The cougar hunting season runs from December 1st to February 28th. Our cougar hunts take some physical ability. We always hunt in snow conditions and the temperatures can range from 40F to -20F but primarily stays around the 10F temperature. The accommodations for these hunts are a very comfortable home with home cooked meals.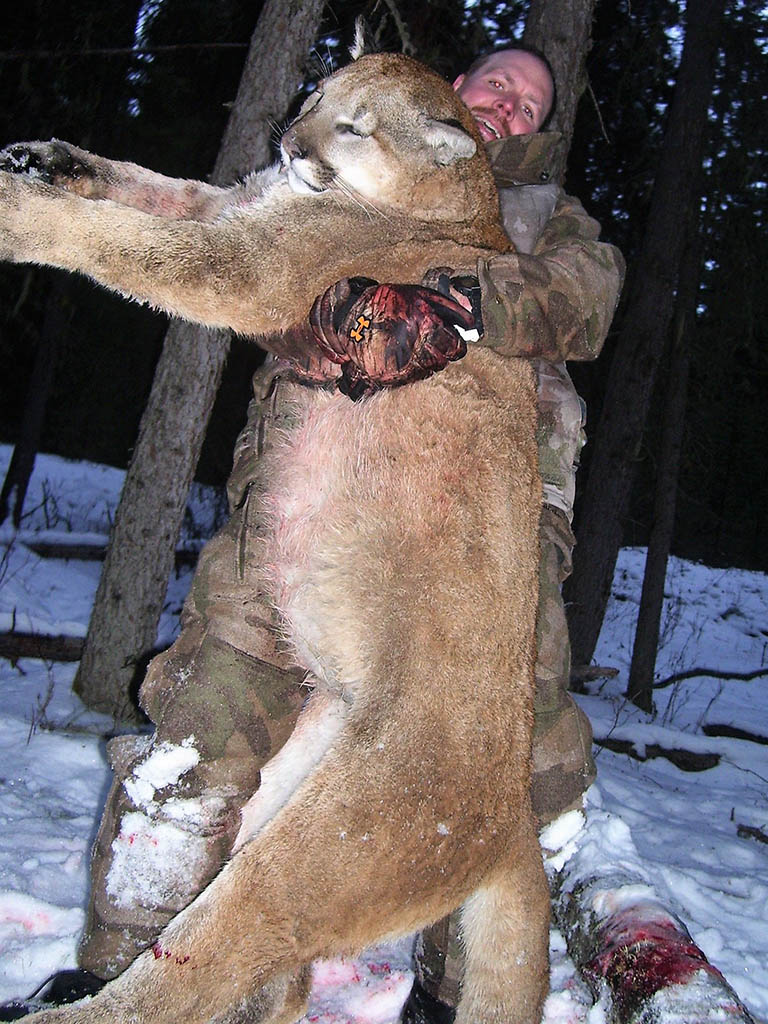 Our mission is to offer you an exceptional and rewarding cougar hunting experience.
Ready to discover an amazing hunting adventure?