Lowell Stevens received the WSF 2019 Honorable Mention - Bighorn rifle!
"Going into this hunt I kept telling myself that the chances of me coming home empty handed were higher than on any hunt I've been on. I had to be prepared for that, but there were things I could control. One was who I chose as my outfitter and guide. I wasn't referred to Paul and Susan of Timberline Guiding, a booking agent didn't set this up for me as usual, nor did I know anyone who had hunted with them before. I met them at the Sheep Show in January of 2018. After walking the floor and talking with all the outfitters who conducted Bighorn hunts, Paul and Susan simply rose to the top. I had a feeling of trust with them that actually ended with a feeling of being a part of their family when my son and I left. We got my incredible Ram on day 10 and it wasn't easy. Paul is one of the hardest working and most prepared guides I have ever had, everything went off without a hitch with Timberline – there simply wasn't a single issue"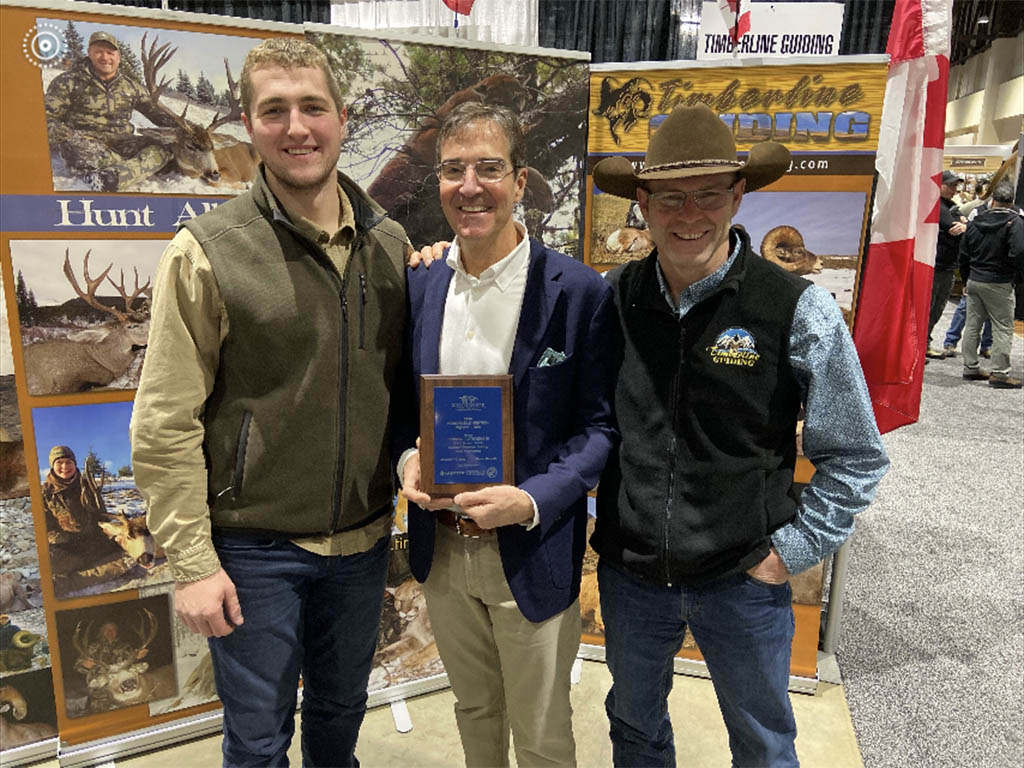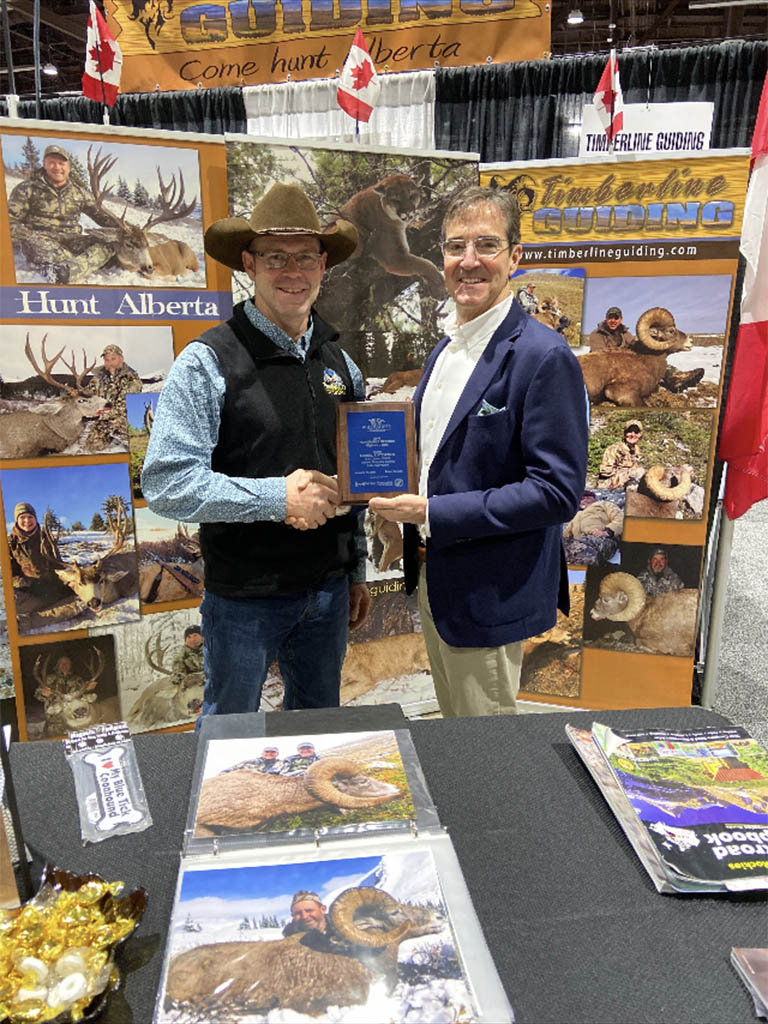 Thank you for graciously sharing the honor of this award with us at Timberline Guiding!